Full service
body piercing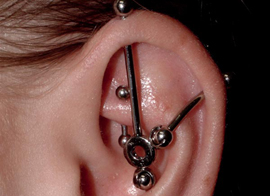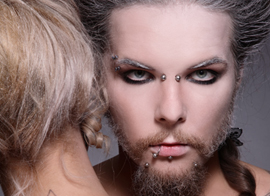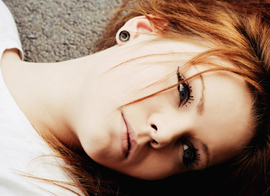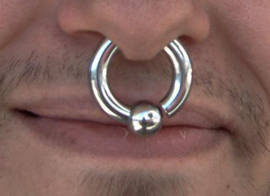 Ear Piercing
Infant Ear Piercing
Navel Piercing
Nose Piercing
Eyebrow Piercing
Lip Piercing
Tongue Piercing
Nipple Piercing
Skin to Skin Piercing
Female Genital Piercing
Male Genital Piercing
Dermal Implants
Stretching
Jewelry Insertion
Jewelry Removal
Aftercare Analysis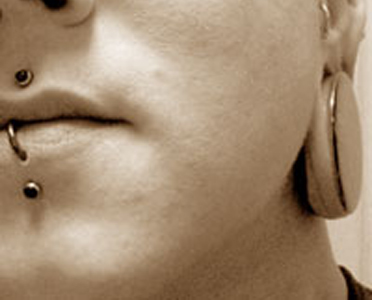 The purpose of cleaning a healing piercing is to remove any dead cells and discharge excreted by your body, as well as any external dirt and bacteria picked up during the day. You will not be treating the wound with medicine or making it heal, but rather, keeping the area clean while your body is healing itself. Basic hygiene and common sense, with particular attention to the specific area, are all that are required. You will be the best judge of what works for you. Pay attention to your body.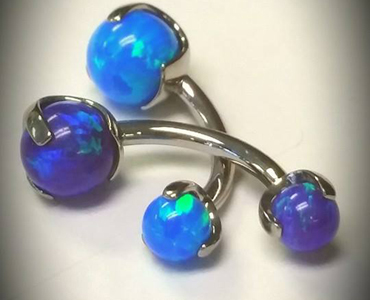 New piercings should be cleaned at least twice a day.  Also, clean after touching, swimming, sweating, etc. Bear in mind that over-cleaning or using too many products can also irritate your piercing. A piercing is considered "healed" when a flesh tunnel has formed through the skin around the jewelry. It is a good idea to establish a good cleaning regime to care for your pierced area for the rest of your life.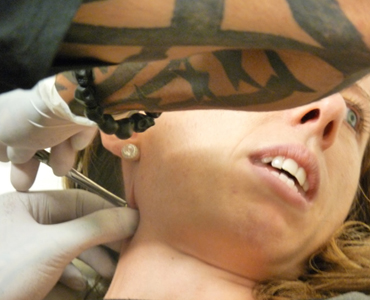 For our complete aftercare instructions, please click here. Should you need help with the healing process or jewelry issues – we are here to assist and advise, usually at no additional cost to you. We are not doctors, and our suggestions, whether written or verbal, stated or implied, are not meant to be medical advice. In the event of a serious infection or other problem, consult your physician.